Buying anything online has its downsides. Most of us want to make sure that the companies we're buying from are legitimate. Is selling on Poshmark safe? Is buying stuff on Poshmark a good idea?
Especially shopping on sites like Poshmark, eBay, and Mercari where seemingly random people are able to list and sell their items online.
Poshmark was founded in 2011, which makes it pretty well-established as of today. It's a marketplace where sellers and buyers list items and purchase things from each other.
Some Poshmark users only shop, some only sell and some Poshmark users sell and buy on the app. So, is selling on Poshmark safe? Yes, but it doesn't hurt to learn more about the platform and apply some tips for avoiding sketchy buying situations.
Read on for answers to questions about the safety of buying and selling on Poshmark.
Is Poshmark legit?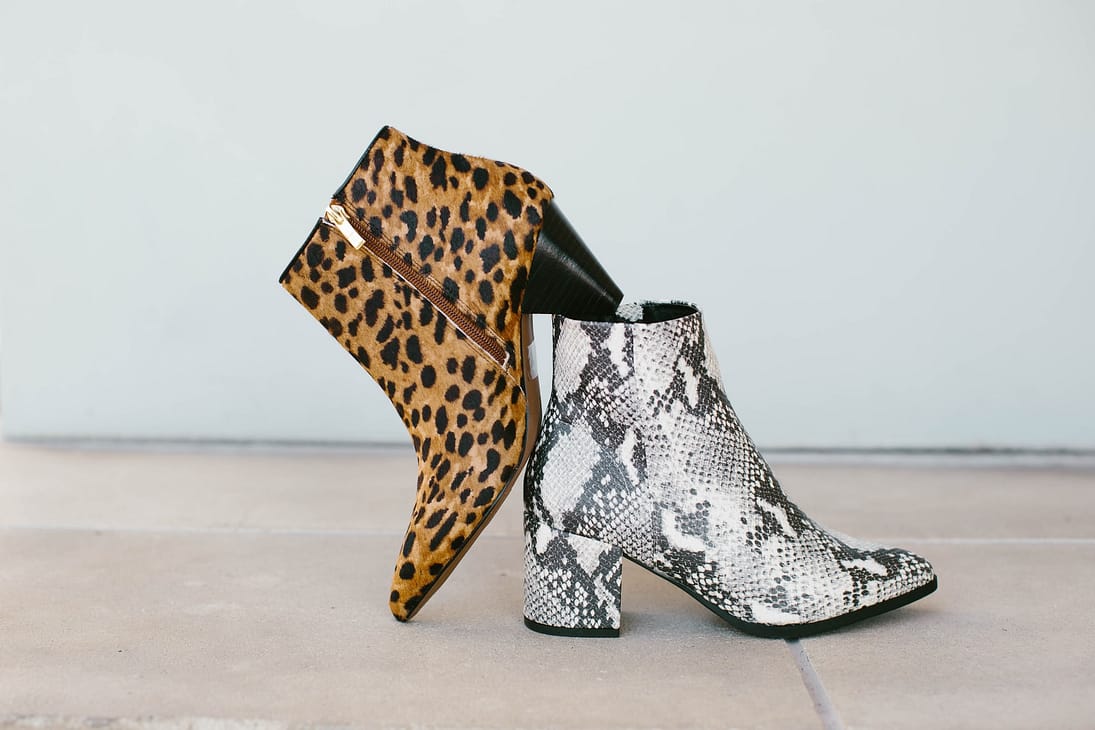 Yes, Poshmark is legitimate. That being said, on any peer-to-peer marketplace website or app, it is possible to get scammed. Or feel as though you didn't get what you expected when your package shows up.
That's because so many different people sell items on Poshmark. (And other, similar sites like eBay!) It's logistically impossible for the brand to go out to every seller's house and inspect their inventory.
There is an inherent, slight risk that comes with buying or selling anything online. If that makes you nervous, you should explore other options.
Poshmark is a legitimate marketplace for clothing, home goods, jewelry, shoes, decor, and other items. It's popular for buying and selling gently used clothing or clothes that people never got around to wearing.
Can I get scammed buying on Poshmark?
It's possible to feel like you've been scammed on any platform. Especially marketplaces where anyone and everyone can make an account and sell their stuff. It's not common at all for people to get scammed on Poshmark.
Most sellers want to sell as many items as they can, so it doesn't serve them to be scamming people. If a seller is scamming, they'll get lots of bad reviews, lots of returns, and get kicked off that platform. Still, let's talk about some things to consider when shopping on Poshmark.
Poshmark safety for buyers
For a scam-free, successful experience on Poshmark, here are some tips and a bit of information you might find helpful.
Protecting your privacy
When you buy something on Poshmark, your name and address info gets sent to the person you bought from in the form of an address label. They'll use this to mail you your item(s), so they do need it. Poshmark sellers do not keep a record of customer addresses or names. There's no benefit for them to do so.
If you're uncomfortable with sharing your address with people you buy from, try getting a P.O. box. This costs money, but at least you'll feel more comfortable shopping online.
Getting a refund on Poshmark
If an item you bought shows up and you're not satisfied, you can notify Poshmark and start the return process. You'll need to take photos of the item, which Poshmark will use to compare to the original photos from the seller. If they find that the seller was deceptive, you can return the item for a refund.
If a seller had tried to hide flaws, tears, or stains on the item, they will side with you. They have a pretty great buyer protection program for any purchases that show up "not as described."
As a seller, I've had a couple of customers return an item because of a flaw on items that I genuinely didn't notice. So, I can say from personal experience that their return policy is pretty good. They were able to open a dispute with me right away and get their refund.
Protecting your card information
Making purchases on Poshmark is as secure as any other kind of online shopping. There are inherent risks when entering your card information online.
The seller of any item you buy does not see or have access to your payment info. All of that is handled by Poshmark. Poshmark only pays the seller after your item has been delivered and you've accepted the item, confirming that it showed up and that you're satisfied.
Making good purchasing decisions on Poshmark
Shopping online is a little more difficult than in-person since you can't try on or touch anything. It's much easier to tell whether you're going to be satisfied with a clothing item when you can see it and feel it.
There are a few extra steps to take when you're shopping online on apps like Poshmark. Taking the time to consider the following factors will increase the chance that you're happy with your purchase.
Check the sizing of the items you're interested in. Clothes from different brands often fit differently even if the size is the same. Asking for measurements is normal on Poshmark. If the seller is serious, they should have no problem grabbing the item to measure it for you. Many reputable Poshmark sellers have the measurements listed in their descriptions already. Taking the time to take your own measurements is super important. Making sure you're buying things that fit will help you be more satisfied after buying on Poshmark.
Ask for more photos if you're unsure of an item's quality or condition. It's also normal to ask for more pictures if you're not 100% sure about buying something. Most sellers will be understanding. If you're interested in an item but need more reassurance that you'll like the item once it arrives.
Google the brand name of the item if you're not familiar with it. Checking out the brand of some clothing item you're interested in on Posh is a good idea. This will give you more information about what the quality of the item is likely to be. Take a look at what materials that brand usually make their clothes out of if you're concerned about buying something that isn't well-made.
Are there knockoff designer items on Poshmark?
Like any online marketplace, some sellers will try to get away with selling inauthentic items. Usually, these are supposedly made by luxury brands like Gucci, Chanel, Louis Vuitton, etc. A majority of Poshmark sellers are selling authentic items. If they were to get caught selling a fake, they would likely get kicked off the platform.
One way to feel more confident that you're not buying an inauthentic item is to make sure you're buying from a reputable seller.
To check out a seller's reviews from shoppers, head to the seller's profile and tap on the "About" button. Then, scroll down a little and you'll see the seller's "love notes" which are reviews from people who've bought from them! These cannot be faked and can only be given by people who have actually purchased and received an item from that seller.
One of the most reassuring aspects of buying luxury items on Poshmark is that they have a free authentication service for items purchased for over $500.
Here's all the details, but long story short, if you buy an item for that price, you can ship it to Poshmark HQ and have it authenticated for free. If they can't authenticate it, you get a refund! I think that's a really cool system since on bigger sites, like eBay, you're on your own. This free authentication service makes buying luxury items on Poshmark less risky than on lots of other platforms.
Is selling on Poshmark safe?
Is selling on Poshmark safe? Anyone can potentially get scammed buying or selling on any marketplace website or app. Poshmark is no different than eBay, Etsy, Depop, Mercari, or any of the others in this respect.
If you're not experienced in buying items from other people online, my best advice is to not rush into making a buying decision or into selling your own things.
The best thing you can do to avoid a scam online is to take the time to think through each buying or selling decision before making it.
Poshmark safety tips for sellers
Photograph everything thoroughly
Take more pictures than you think you'll need to! Photographing your items thoroughly and accurately is one of the best things you can do to avoid a sale going wrong.
By taking a picture of the item you're selling from every possible angle, you're limiting the chance of an unhappy buyer because they'll be able to see the condition of every part of the item.
If you just slap a picture or two (or even just four) of your item, you might miss an opportunity to disclose a small condition issue that might be a deal-breaker for the buyer.
If you didn't notice and disclose a small condition issue, a buyer can usually request and receive a refund from you on whatever platform you're selling on.
On the other hand, if you've thoroughly photographed your item and you disclosed any condition issues, you're a lot more likely to have Poshmark side with you and deny the refund. Because you effectively disclosed the condition of your item!
To avoid feeling scammed and ripped off as a seller on Poshmark, taking as many pictures of each item as possible will help you avoid refund scenarios.
Take a quick video of you packaging each item before shipment
This is more of a tip for sellers who carry designer or high-value items as well as high-volume sellers who go through a lot of inventory.
It also might be relevant to you if you're new to selling stuff online and worried, thinking: Is selling on Poshmark safe?
On the very rare occasion, someone might submit a false claim on Poshmark (or any other selling site) saying that they never received the package when, in reality, they actually did. Most people won't ever do something like this, but it does happen.
To protect yourself from this situation, take a video clip of you packing up each item. Include a quick look at the item as well as you adding it to the shipping box, taping it up, and adding the shipping label to the box.
In the off chance that someone claims you never shipped the item, you'll have evidence that it was packaged and the shipping label was paid for.
Choose to deal with buyers with good feedback
On most buying and selling websites, buyer profiles have reviews as well! This is great for sellers because they can avoid shipping items to buyers who have a documented history of being difficult or refunding for bogus reasons. ("I changed my mind" etc.)
If you get a bid or an offer on an item, check out the buyer's profile and look at reviews from their other transactions. If you see negative feedback, don't accept the offer they made and consider adding the buyer to your blocklist.
You can avoid a lot of sticky situations that way!
Disclose condition no matter what to avoid refunds
Long story short, if you don't disclose any condition issues on your items, the buyer can get a refund.
So, do all that you can to list out and photograph any flaws on your items. Never never never try to hide a flaw on your item and hope the buyer doesn't find it because they probably will end up seeing it.
Accurately disclosing the item's flaws from the beginning will help you find a buyer who wants it, flaws and all. Less hassle for both sides!
Side note: Everyone accidentally sells something with an undisclosed flaw here and there, especially if you sell through a lot of items. And that's ok! Just do your best and accept the returns quickly if you made a mistake.
Wrapping it all up
Is selling on Poshmark safe?
Yes, but it is possible to be unhappy with your purchase or sale on any platform. To avoid getting scammed or feeling scammed, avoid making quick decisions while buying or selling anything online.
And consider a few of the other tips I mentioned to minimize the possibility of feeling scammed on Poshmark!
More reading: